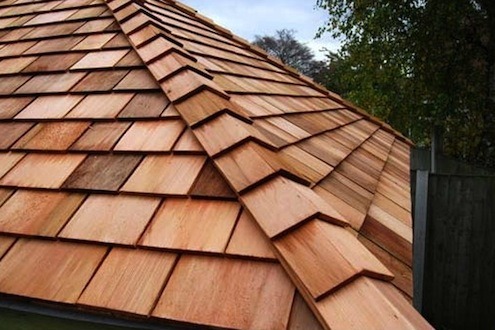 Wood Shakes & Shingles
You traditional product, this type of roofing system has been around, literally, for centuries. Two general types: shake and shingle. Shingle is a clean cut product, milled on both sides and generally thinner. Shake is only flat on one side while the face is split with the natural grain of the wood.
Both types come in a variety of wood types, with cedar being the most popular.  It is cheaper than other types of roofing systems but it won't last as long. Get a 5-year workmanship warranty on your roof in Denver. Call now at 303-294-9535
"Our mission is to exceed customer expectations in providing quality roofing and gutter service in a prompt, honest, and professional manner the first time, every time."