Low Slope Roofing
Roof systems and materials generally are divided into generic classifications: low slope and steep slope. Low slope roofing includes water impermeable, or weatherproof, types of roof membranes installed on slopes less than or equal to 3:12 (14 degrees). Steep slope roofing includes watershedding types of roof coverings installed on slopes exceeding 3:12 (14 degrees). Get a 5-year workmanship warranty on your roof in Denver. Call now at 303-294-9535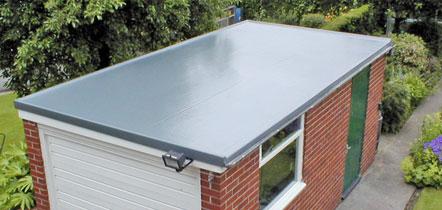 Low slope roofing assemblies are composed of three interrelated components: the roof membrane, the roof insulation, and the roof deck itself. There are five generic classifications of low slope roof membranes or systems. Click on a roof system for more information.
Built-up roof (BUR) membranes
Metal panel roof systems for low-slope applications
Polymer-modified bitumen sheet membranes
Single-ply membranes

Thermoplastic membranes (e.g., PVC, TPO)
Thermoset membranes (e.g., EPDM)
Spray polyurethane foam-based (SPF) roof systems
"Our mission is to exceed customer expectations in providing quality roofing and gutter service in a prompt, honest, and professional manner the first time, every time."