Shingle Repairs in Denver
Asphalt roofing shingles are primarily used in residential buildings and are available in three major categories: strip shingles, dimensional shingles, luxury shingles. Get a 5-year workmanship warranty on your roof in Denver. Call now at 303-294-9535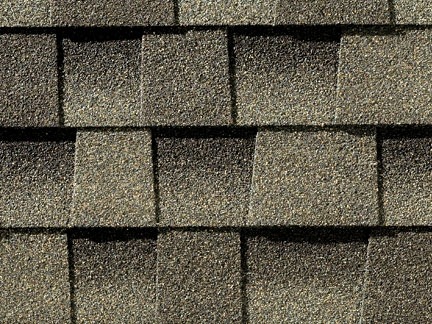 Dimensional Shingles
Dimensional Shingles (or Architectural Laminated Shingles) are now the predominant roofing shingles installed in North America. These products are manufactured as dual layered products (or multi-layered in the case of CertainTeed's tri-laminate technology) and provide a thicker and richer appearance on the roof (a multi-dimensional look). Dimensional Shingles also typically are heavier weight than Strip Roofing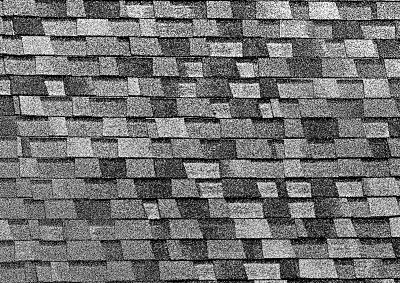 Luxury Shingles
Luxury Shingles are usually described as laminated shingles that have a differentiated appearance or functionality from traditional Dimensional Roofing Shingles. These products may have designs that mimic "old-world" roofing shingles, like natural slate or natural shake roofing shingles. Luxury Shingles might also have important functional improvements such as Impact Resistance or Solar Reflectivity that can possibly extend the life of the roofing system or provide lower energy costs.
3-Tab Shingles
3-Tab Shingles are the original and the most basic of roofing shingles available in the industry. Strip Shingles are denoted by the fact that they are single layered roofing shingles that are generally designed to look like slate. 3-Tab Roofing Shingles have a very flat appearance on the roof line and are typically the lightest weight roofing shingles available in the market. 3-Tab shingles used to be the predominant roofing shingle available and used in the market. Today, however, with significant advances in technology and consumer sophistication, 3-Tab Shingles are used primarily by home builders manufacturing economy priced homes or purchased by homeowners as replacement roofing shingles for homes that already have 3-Tab Shingles on the roof.
"Our mission is to exceed customer expectations in providing quality roofing and gutter service in a prompt, honest, and professional manner the first time, every time."